First things first; I'm  not a musician or a music critic. I know little about technical aspects of music. My comments are based solely on my own visceral response and information from Wikipedia.
The Haunted Hollow Chronicles cast of characters includes a band called The Chalk Outlines. It's a three-piece outfit consisting of guitarist/vocalist Dennis "Kenny Kilmore" Barcroft, bassist Pedro "F.U." Fuentes and percussionist "Thrill Kill" Jill Hawkins. You've picked up on the highly theatrical aesthetic that is their M.O. and you may have seen me mention their musical sub-genre horror punk.
Horror punk is a sort of sister species to the niche known as psychobilly or spookabilly, which is further Influenced by fifties-era acts ranging from Elvis and Johnny Cash to doo-wop and even Motown.

I admit, when I started the first book Red Harvest,I had just more or less just discovered these two fun funereal extreme rock variations and didn't properly distinguish between the two. But it's perfectly reasonable to find acts that fuse these fusions, and that was the concept I had for The Outlines. By book three, Demon Harvest, they're taking a stab at creating a gothic/coldwave type album, to reflect a more serious progression, a maturation of their sound in the wake of their horrific experiences in the events of the first two books.
All these styles fall under the umbrella term deathrock, which is a wildly different beast, I should mention, from death metal.

Horror punk and psychobilly bands are characterized by not only by their spooky variation on the punk sound but by its tongue-in-cheek approach to celebrating  horror movies and themes. A few band names – Rosemary's Babies, Mister Monster, Dr. Chud's X Ward, Zombina and The Skeletones – and song titles- "Life's a Grave – and I Dig it," "The Dead Don't Get Older," "Brainwankers From Planet Sex" — give a good idea.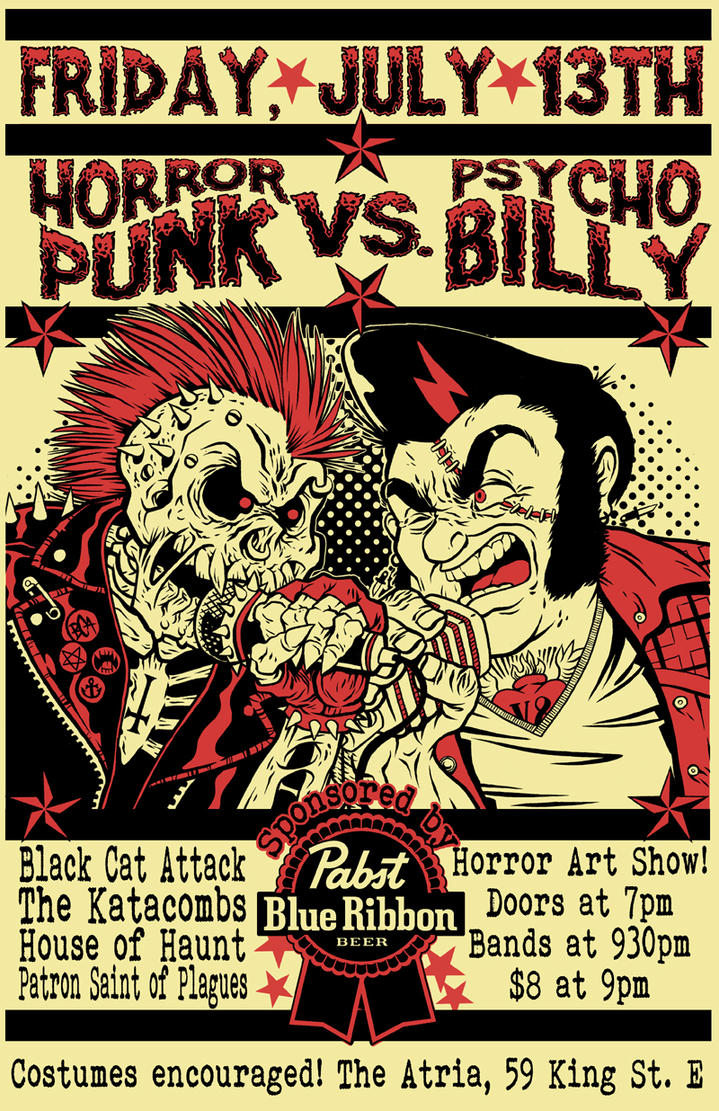 A good many tunes from both subgroups – about mourning dead loves, wasted lives, ended lives – summon a nostalgic, wistful feel,  yet maintain the form's fun camp elements as well as the all-important punk attitude. Thing is, sometimes when I'm listening, my tongue is nowhere near my cheek. A song like The Rosedales' "Summer's End" or Wednesday 13's "Ghost Stories" can damn near bring me to tears.

And that's my segue to giving some love to Wednesday 13, stage name of one Joseph Michael Poole. A weird-ass North Carolina boy like Yerz Trooly, 13's gift for punnery and ridiculous double entendre are unmatched in the industry, recalling the best of The Crypt-Keeper. Cooler though, is his band's aggressive outsider attack on arbitrarily created social values. With the very first album we get middle-finger anthems like "God Is A Lie," "I Want You Dead" and "A Bullet Named Christ," jarringly sharing space with funner and funnier tracks like "The Ghost of Vincent Price" and "Look What The Bats Dragged In."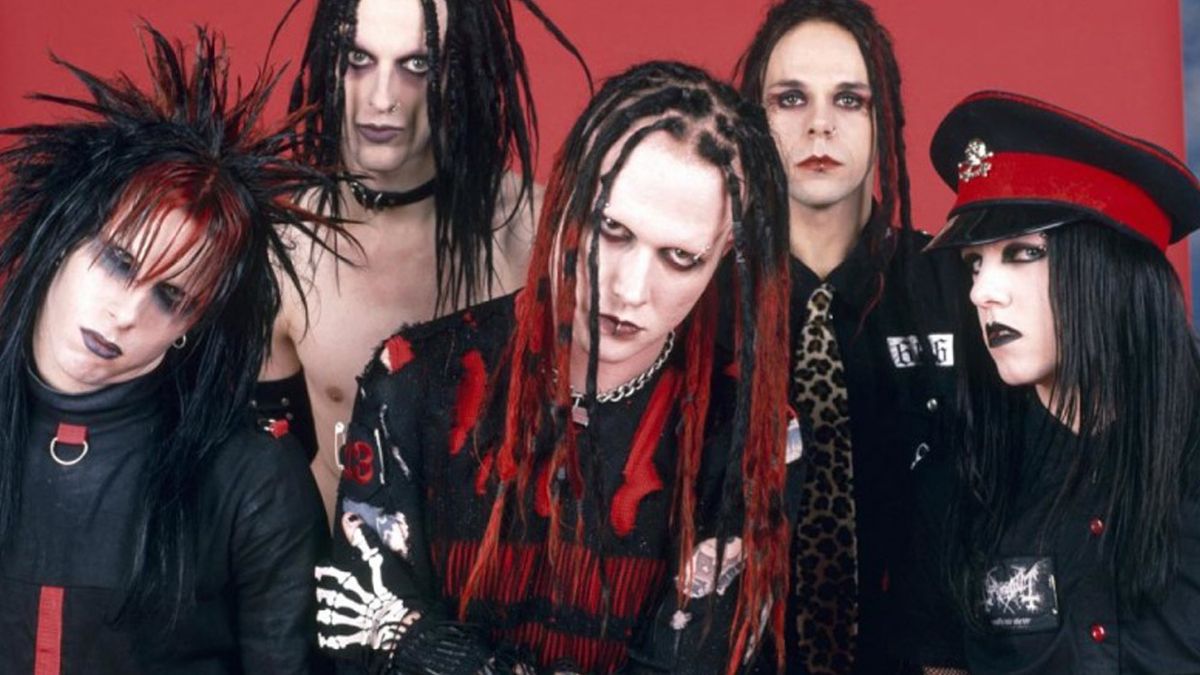 I doubt it's a coincidence that Poole/13 sounds a bit like Alice Cooper, with whom he has toured and collaborated. The Coop may not have originated horror rock, but he's definitely its most visible figure and greatest pioneer.

The psychobilly end of the spectrum is well-represented by a trio of hardcore hoodlums calling themselves The Koffin Kats. Well-ensconced in the greaser/teen rebel aesthetic of early rock and roll, the Kats inject a good bit of bluesy soul into their work. Songs like "V8 Nightmare," about a dragster's deal with the devil, "I Saw My Friend Explode Today," about a soldier trying -and failing- to survive a minefield, and their signature hit "Graveyard Tree," a rousing rocker that seems to celebrate necrophilia of one kind or another, prove that deathrock doesn't have to be steeped in depressingly gloomy gothic imagery.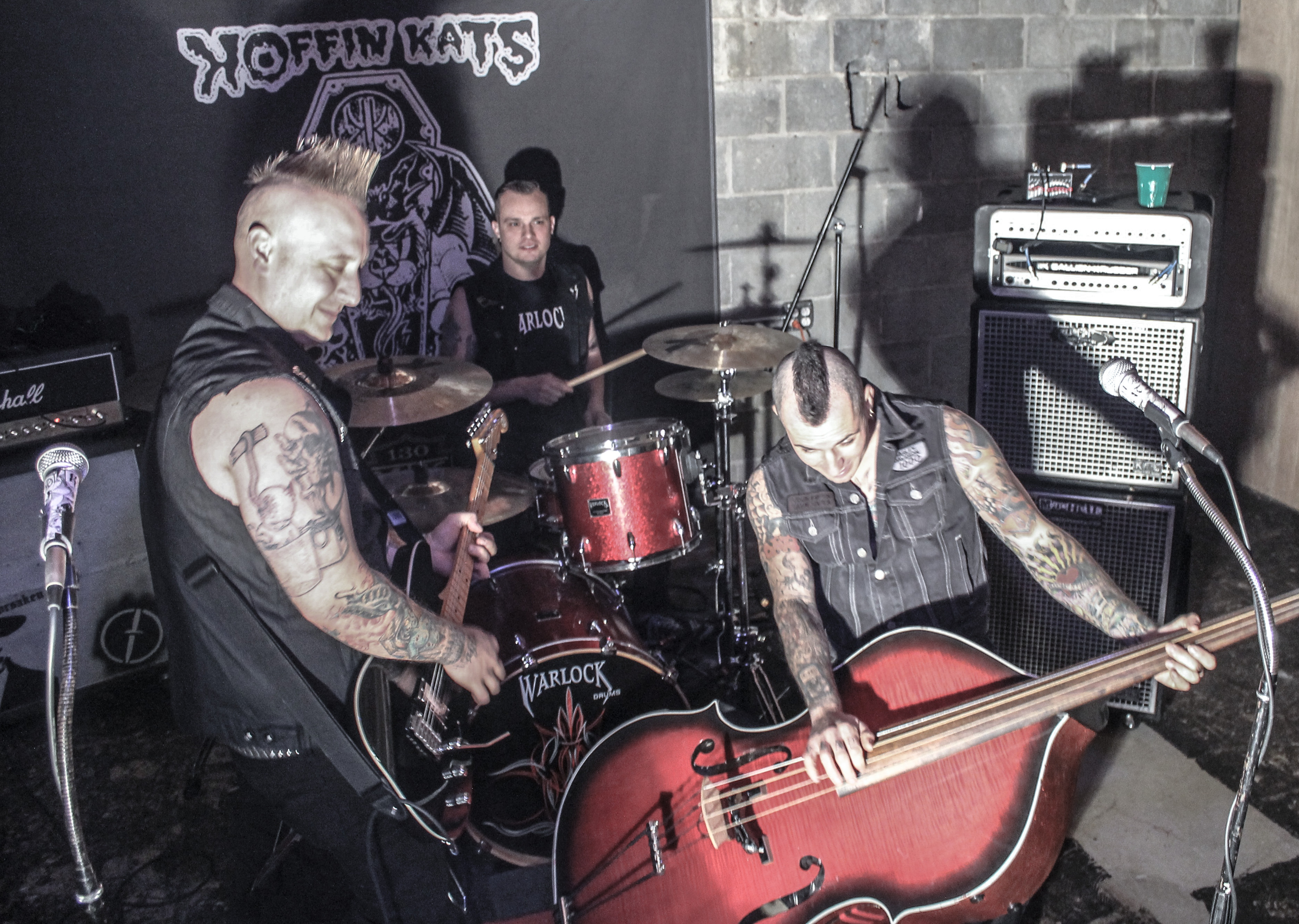 Across the blood puddle, a quartet of sick Slovakians called The Karnsteins ply their B movie and Dead Kennedys/Misfits-inspired trade in what I like to imagine are dark beer halls and cavernous converted castles, where the bats and rats rock right alongside -or perhaps above and below- all the pale punks and metalheads. Of the many many horror punk anthems dedicated to Halloween, their "Halloween Night," is my favorite . It just sounds like Halloween, like it should be blasting from shitty old speakers in an orange-lit high school gymnasium with saggy hardwood floors and faded cardboard ghosts and witches taped over eight layers of paint smothering the pores of a cinderblock wall built with the possibility of a nuclear attack in mind.

I wish I could celebrate all them, these demented children of the night, whose niche hardly promises fame or riches; only a damned good time. If you're looking for something a little different, high energy, and often hilarious, horror punk is your huckleberry.